Pet and Animal Healing
Keauhou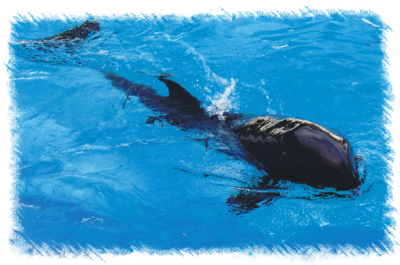 This is Keauhou a melon-headed whale named after Keauhou, Kona, Hawaii where she was found.
Keauhou was brought to Sea Life Park where Kalehua with the help of Kapiko (staff) was able to receive messages from the whale.
Here is Keauhou at the end of healing session.


We salute the memory of Keauhou who left us in June 2003. We are proud to have helped this beautiful creature.
Photography courtesy of Ka'imiloa Dahang, Lilinoe productions. Mahalo Sea Life Park, Hawaii.

---
Taja
In 2001, Kalehua traveled to Arizona to participate in scientific studies with Dr. Debbie Crews-Ketterling of Arizona State University. During his stay, a visit was arranged for Kalehua, Dr. Crews and Taja (Dr Crew's Arabian) to see Dr. Gary Schwartz of the University of Arizona.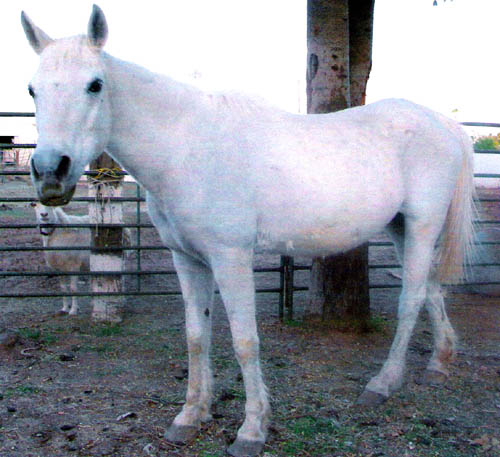 Upon arrival, while the three of them were talking, Taja was still in the trailer, about 30 feet away. Kalehua felt Taja "calling out" to him and walked on over to the trailer.

Without reason, Kalehua began singing He Wahine Ho'olio, a song written for Queen Emma, one of the Hawaiian monarchs who loved horses.

Hearing this song, Taja walked to the door of the trailer where Kalehua was standing and there were tears in the horse's eyes. Kalehua didn't know if these were tears of sadness or joy, but when the horse rubbed its face on Kalehua's shoulders, a thought came to him.

At first, Kalehua's impulse was to say, "no, you cannot be…" But, knowing that these things are possible, he asked Taja, "were you ridden by Queen Emma in a previous life?" This question was answered with a nod from Taja, followed by a stomping of the right foreleg and then back leg – an enthusiastic affirmative response.

On rejoining Dr. Crews and Dr. Schwartz, Kalehua related this experience and was informed that just the day before, Dr. Schwartz was speaking with someone who had told him that these things are possible. And, for Kalehua, this was a personal experience of being able to communicate energetically with animals.
---
Anyone with pets will acknowledge they are an important part of their family. Similarly, people in agriculture depend upon their animals. Most people who witness wild animals in distress are also moved with compassion.

Often, the hardest part of helping sick or injured animals is finding out what they are suffering from or in need of.

Kalehua is happy to answer your inquiries about animal healing and is ready to provide aid to your special animals.